Would you like to participate in Project Respawn?
Have you or someone you know served for your country? Then we would love to hear from you. At Little Gallery Photography we capture portraits to showcase your time in the armed services.
Join us in our studio for a relaxed photography session, to capture your personality, create portraits to treasure and pass on to your family for generations to come.
The 'Project Respawn' experience includes:
- A consultation to plan your session
We would like to invite you and your family into our studio to discuss your and our requirements to make your portrait experience as enjoyable as possible;
- A one hour shoot in our Studio or on location;
- A reveal consultation to help you choose your favourite images from the session; and
- We will discount our usual Session Fee of $175 by 50% to $80 plus give you $140 credit towards artwork for your home or loved ones (This will cover one 5x7" matted portrait & left over credit).
This offer is only valid for current and ex-serving Defence Force Members.
Please follow the link to our contact form and we will get back to you as soon as possible.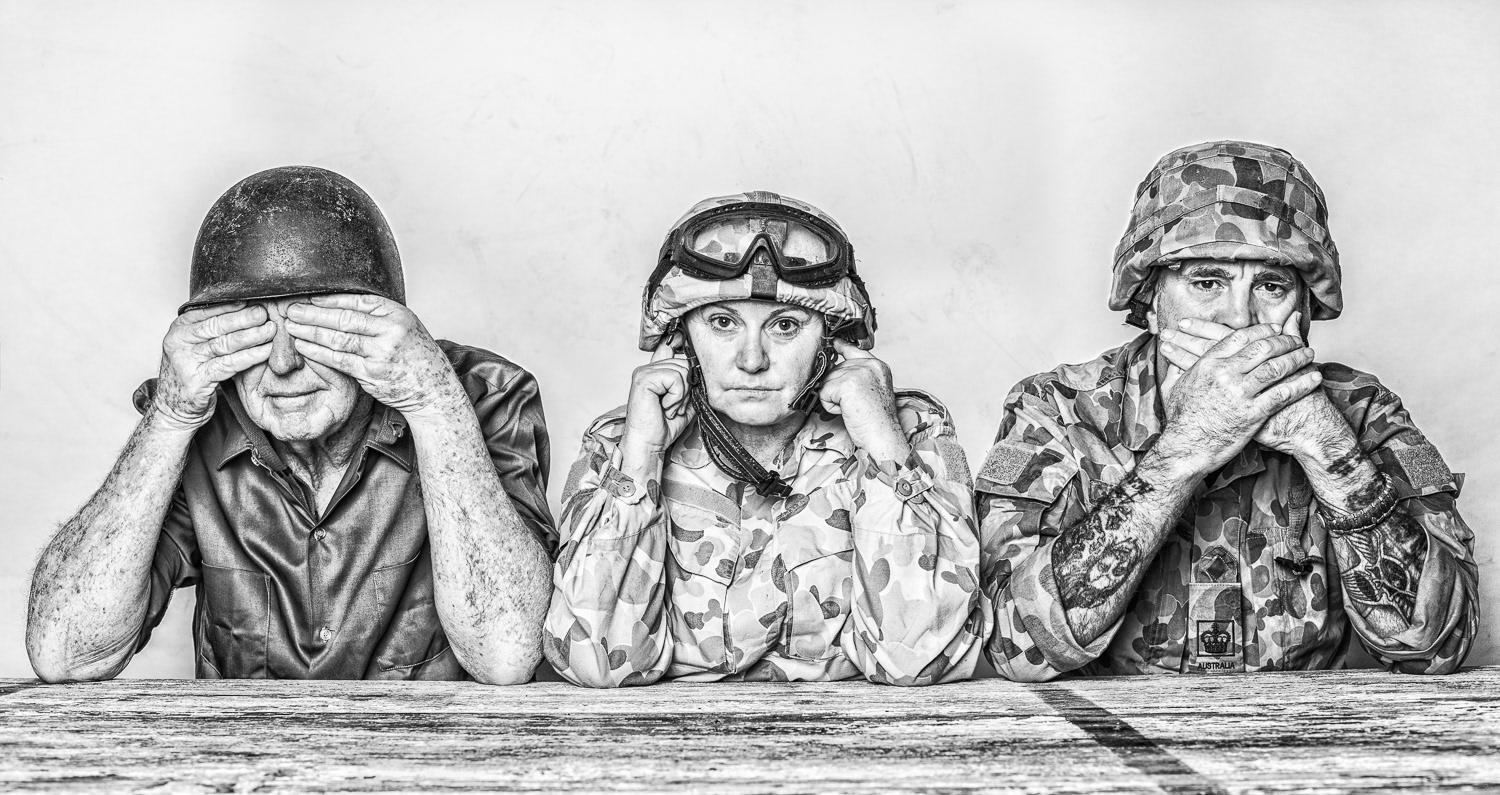 We see evil, but wish we would not have witnessed it;

We hear evil and it echoes in our brains; but

We speak no evil our lips are sealed to protect the people around us, so they do not have to deal with the evil observed.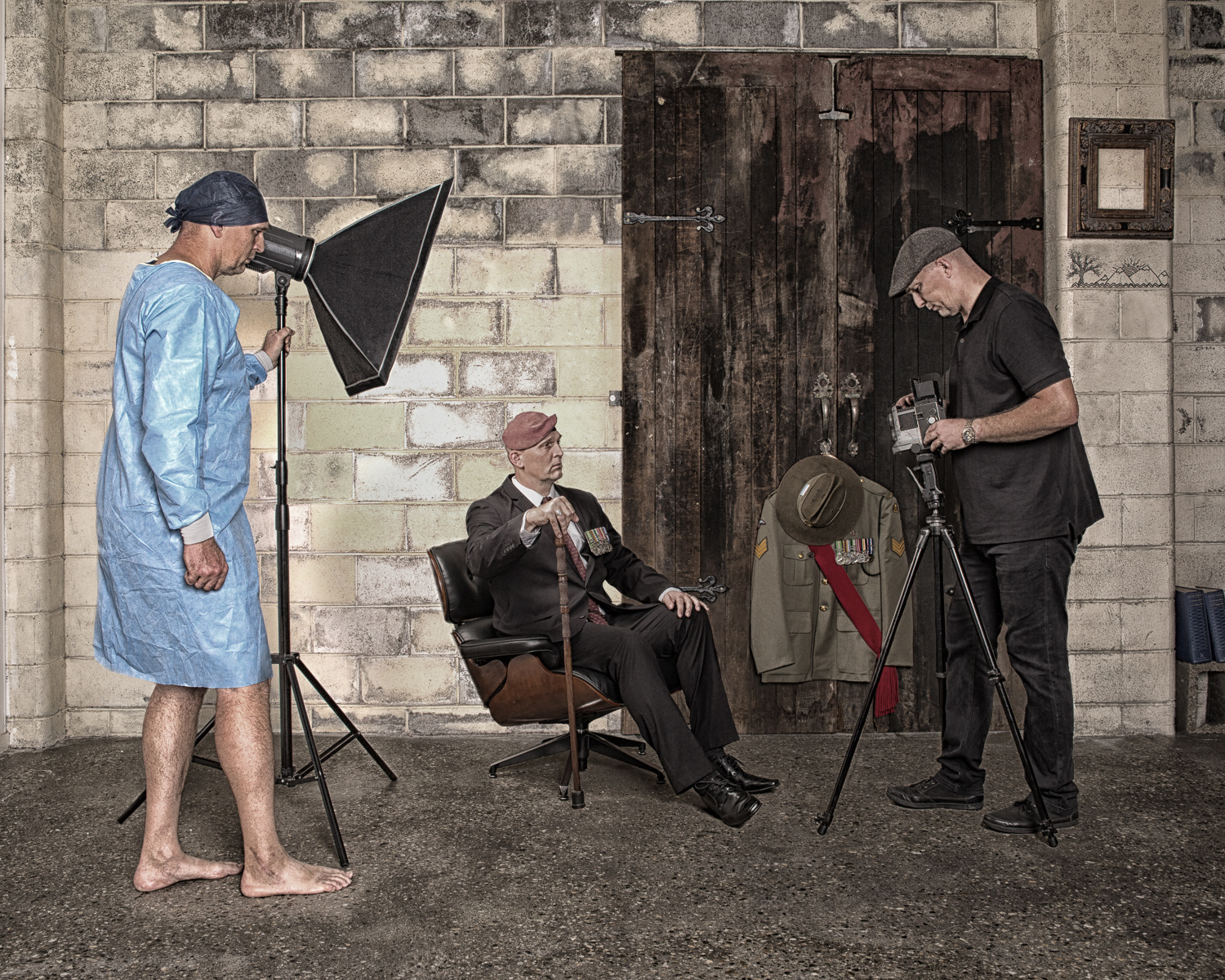 My self-portrait takes a critical view of four stages of a very challenging transition from Defence to civilian life, set in an almost brutalist backdrop. Medically separating from a close-knit, highly trained team, with the focus of engaging an enemy at close quarters was always going to be hard. Trying to leave a very regimented life as an Infantry Sergeant behind to morph into a free-spirited photographic artist came with the experience of losing identity and purpose. It was intensified by the difficulties of managing pain and injuries and not being able to perform to the physical and mental standards maintained throughout my military career. The empty portrait frame is symbolic for the uncertainty of the way ahead.